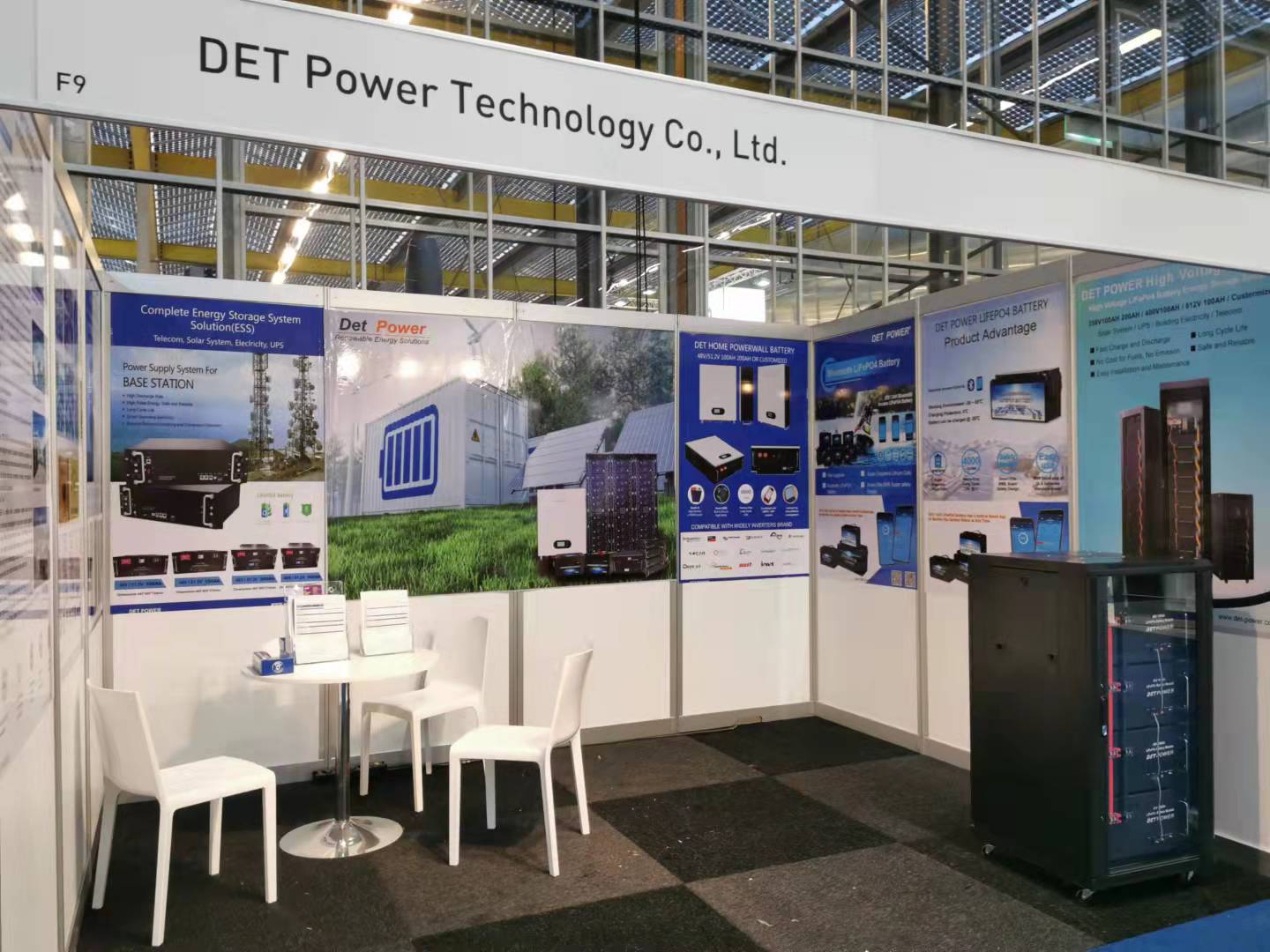 DET POWER, the overseas market brand of DET, presented power system application, home energy storage, industrial and commercial energy storage and energy storage products at the exhibition. It brings Chinese solutions and Chinese wisdom to address global climate change, energy change and sustainable development of energy.
DET POWER is one of the companies with the widest range of energy storage business at the exhibition, presenting a full range of energy storage solutions, products and case evidence for customers. The power system application solutions provided by the company have been applied on the grid side and the user side, and the projects have been landed in Singapore, Germany, Spain and other countries and regions.
The home energy storage solution presented at the exhibition is cost-saving, easy to install, low complexity, and can easily define the energy priority for battery charging and AC load power supply, while it will automatically synchronize to AC power and quickly switch, and can also remotely monitor the operation and maintenance situation via wireless network, which is efficient and has been favored by a large number of customers, and even attracted many customers to stop by for consultation.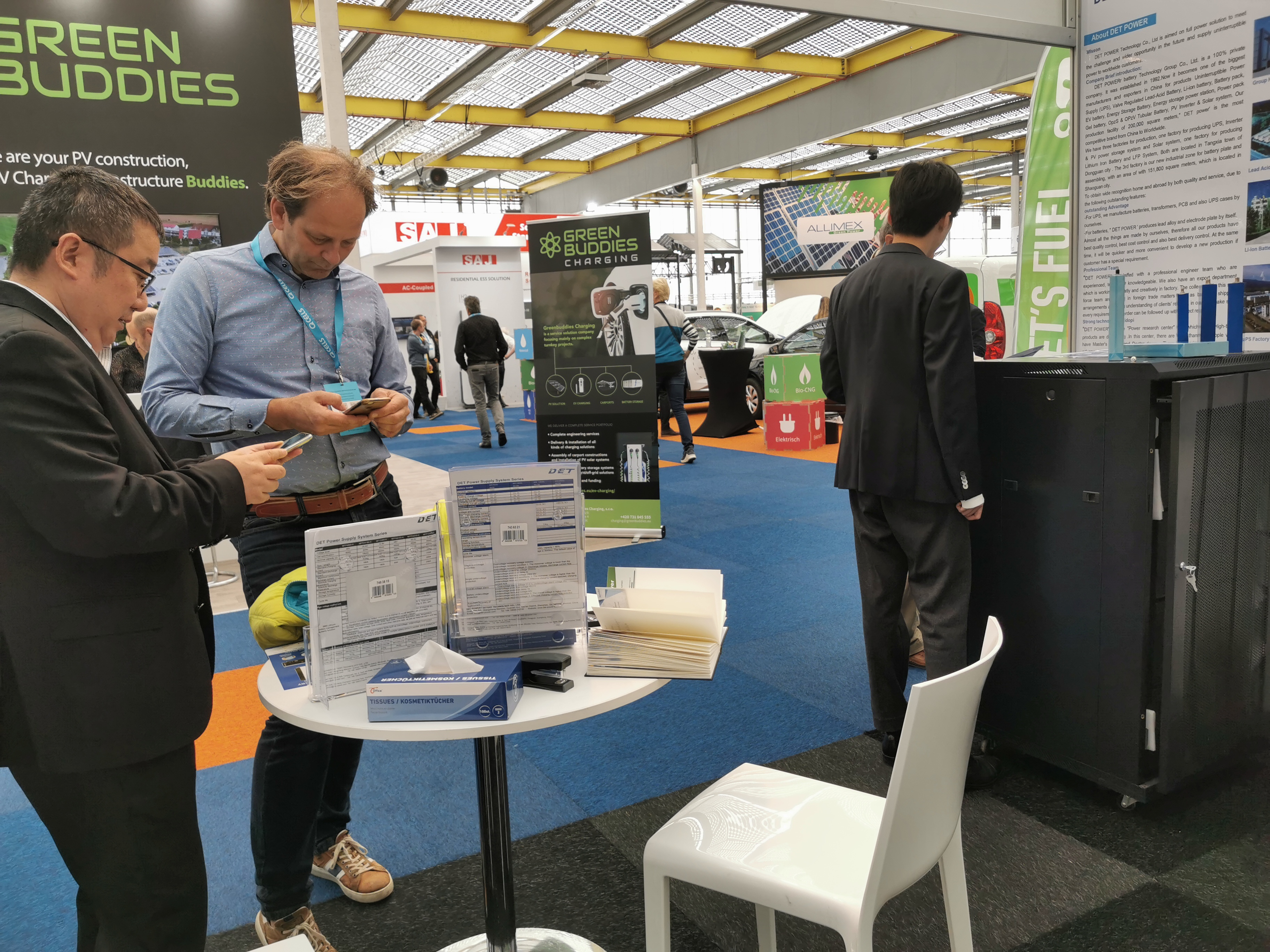 DET POWER showed the latest achievements of the company's energy storage products and applications to the on-site customers, and discussed with them the future road of cooperation.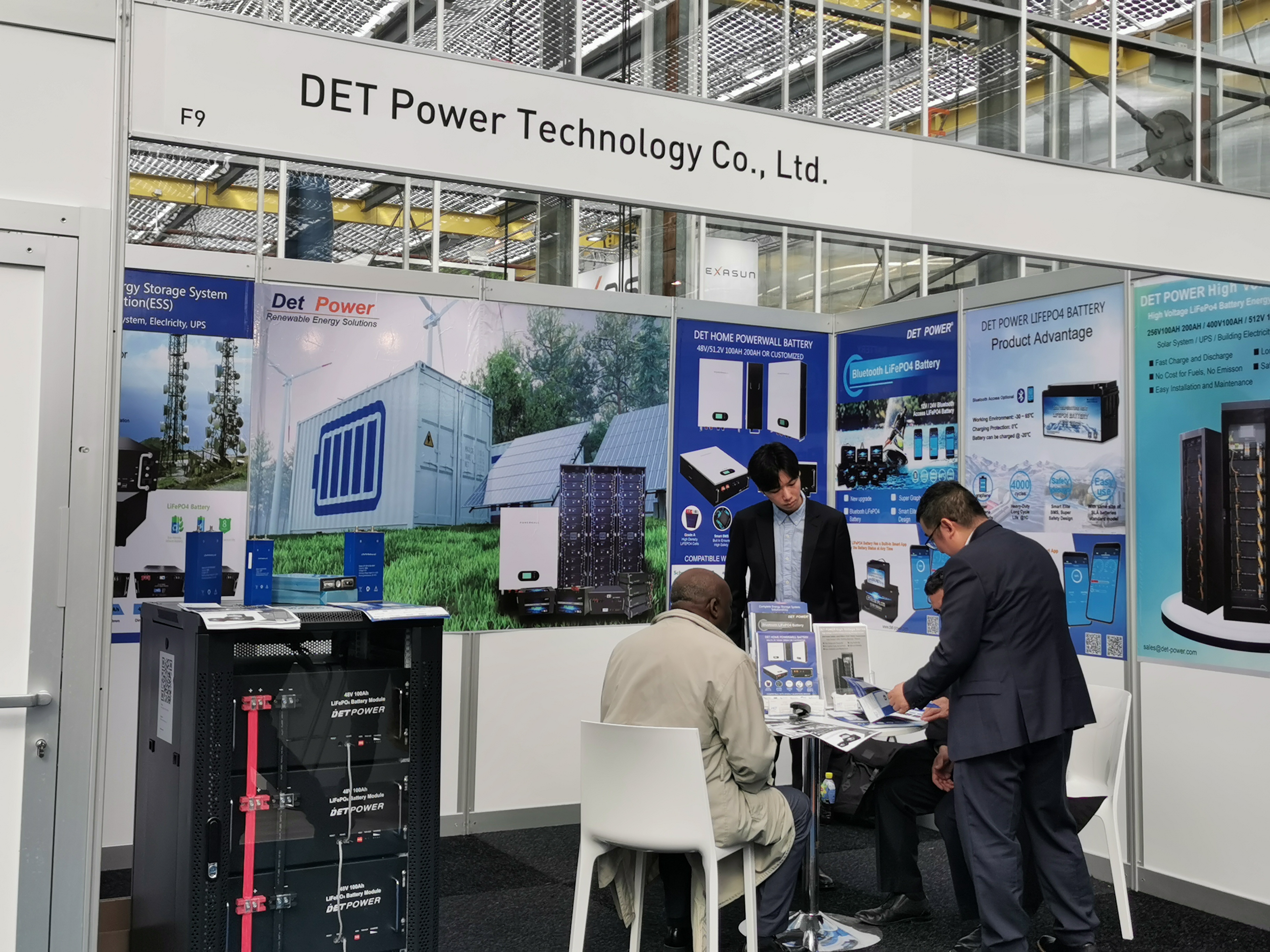 DET POWER and exhibitors at the exhibition for in-depth discussions and exchanges, facing the common concerns of customers about product safety, efficiency and after-sales service and other issues of concern, our engineers to solve the questions and answers, and received unanimous praise from customers.
DET POWER has reached cooperation intentions with dozens of companies in this exhibition. Huanu Electric Energy will continue to innovate and improve its technology and R&D strength to produce more high-quality products and develop and serve the overseas energy storage market.
DET POWER Through its presence at the renowned industry exhibition Solar Netherlands 2023, DET POWER aims to explore new business opportunities and introduce its energy storage solutions to new international markets such as Europe. Energy storage products are used in a variety of scenarios, and DET POWER is currently focusing on the development of energy storage projects for power generation and transmission and distribution, with a particular focus on Europe as a key market for development cooperation. DET POWER's sufficient mass production capacity also provides the ripe conditions for such applications and markets.
---
Post time: Mar-16-2023